Audible - stories to listen to
Audible offers free access to their audio stories during COVID; in six different languages.
​AudioBookCloud (from TumbleBooks)
is an online audio book library collection of streaming audio books for schools and libraries. Login: Username: tumble2020 Password: A3b5c6 Access until 31 August 2020
Story Time (from Bedtime FM)
Story Time is a free fortnightly audiobook podcast for children ages 2-13. Each story is usually less than 20 minutes long. Check each story for recommended age group. The stories can be downloaded
Light Up Your Brain
Listen to classic tales or self-published stories. Each story can also be downloaded and has a text version parents can read with their children.
Storynory
Over 600 audio stories for children, including fairy tales, fables, poems, music, myths, classic authors and original stories. Content is free, public domain and can be downloaded.
Stories Podcast
Bedtime show for kids of all ages. Kid-friendly retellings of classic stories, fairy tales, and original works. The longer stories with a vivid vocabulary are great for bigger kids past the age for picture books but who still love a good bedtime story.
​Flyest Fables
For Grade 4-8: Flyest Fables brings you anthology style and critically acclaimed hopepunk fables for the 21st century. Created by Morgan Givens. Start listening at Episde 1. Themes can be serious (bullying, homelessness) but are handled with sensitivity and remain appropriate for kids.
LibriVox
Free public domain (Project Gutenberg)audio books read by volunteers in 40 languages. They are classics and older books which can be searched by title, author, genre/subject, and language, and can be downloaded.
Loyal Books
All audiobooks on Loyal Books are public domain. Most books are digitized by Project Gutenberg,org and recorded by LibriVox and are sorted by genre and languages.
Internet Archive - Audio Books and Poetry
Listen to free audio books and poetry recordings! This library of audio books and poetry features digital recordings and MP3's from the Naropa Poetics Audio Archive, LibriVox, Project Gutenberg, Maria Lectrix, and Internet Archive users.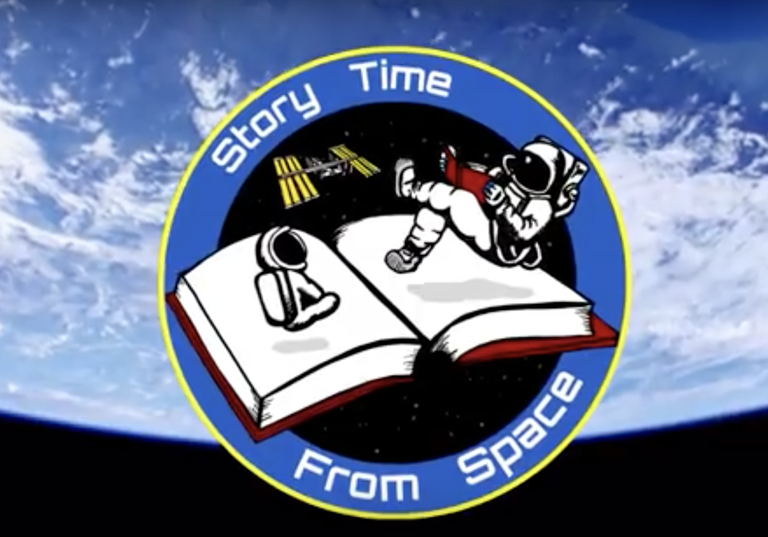 Story Time from Space
Renown children's books read by astronauts from the International Space Station. Click on the tabs Science Time Videos and Story Time Videos for books about science and space. No registration required for videos.